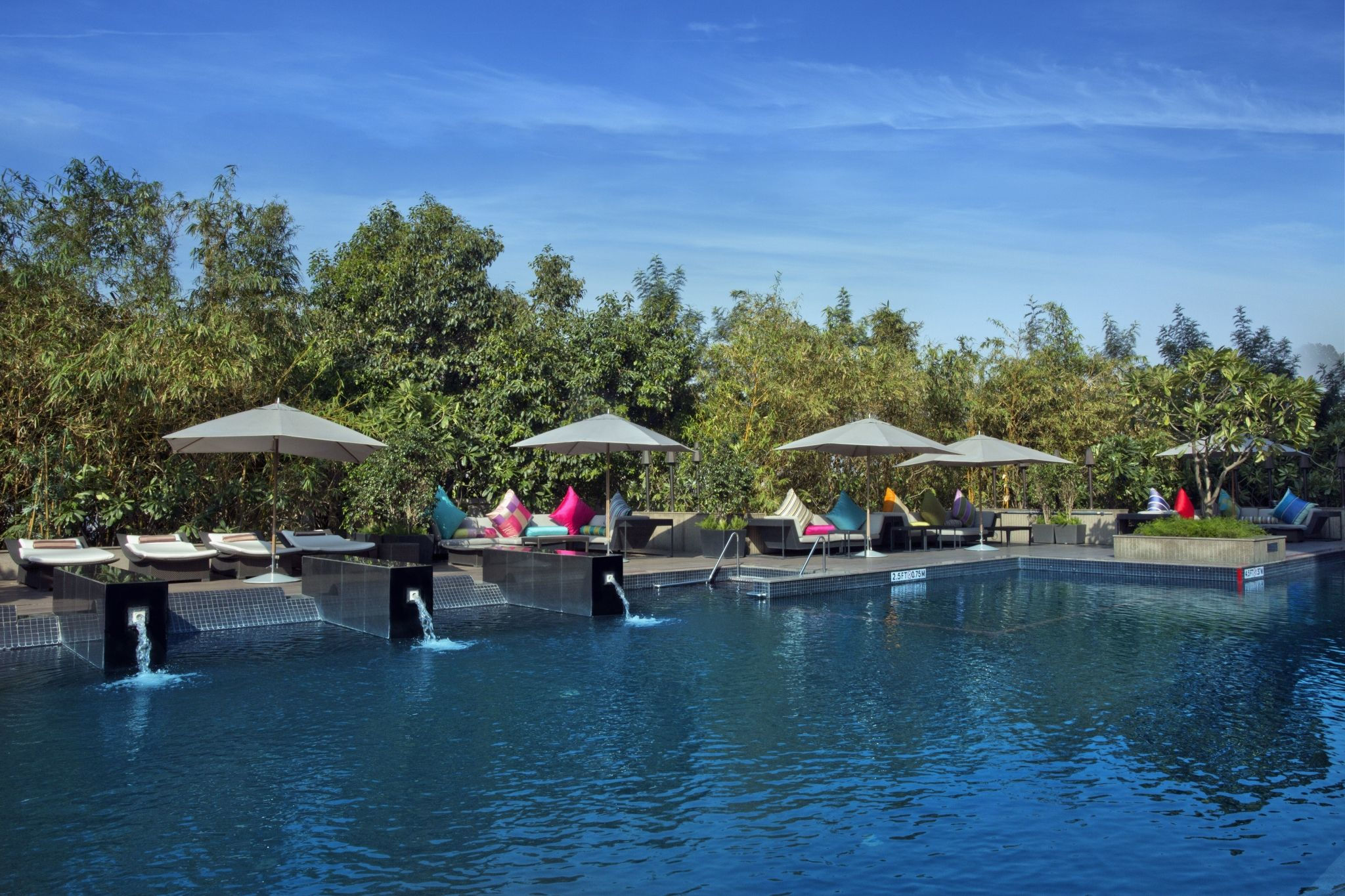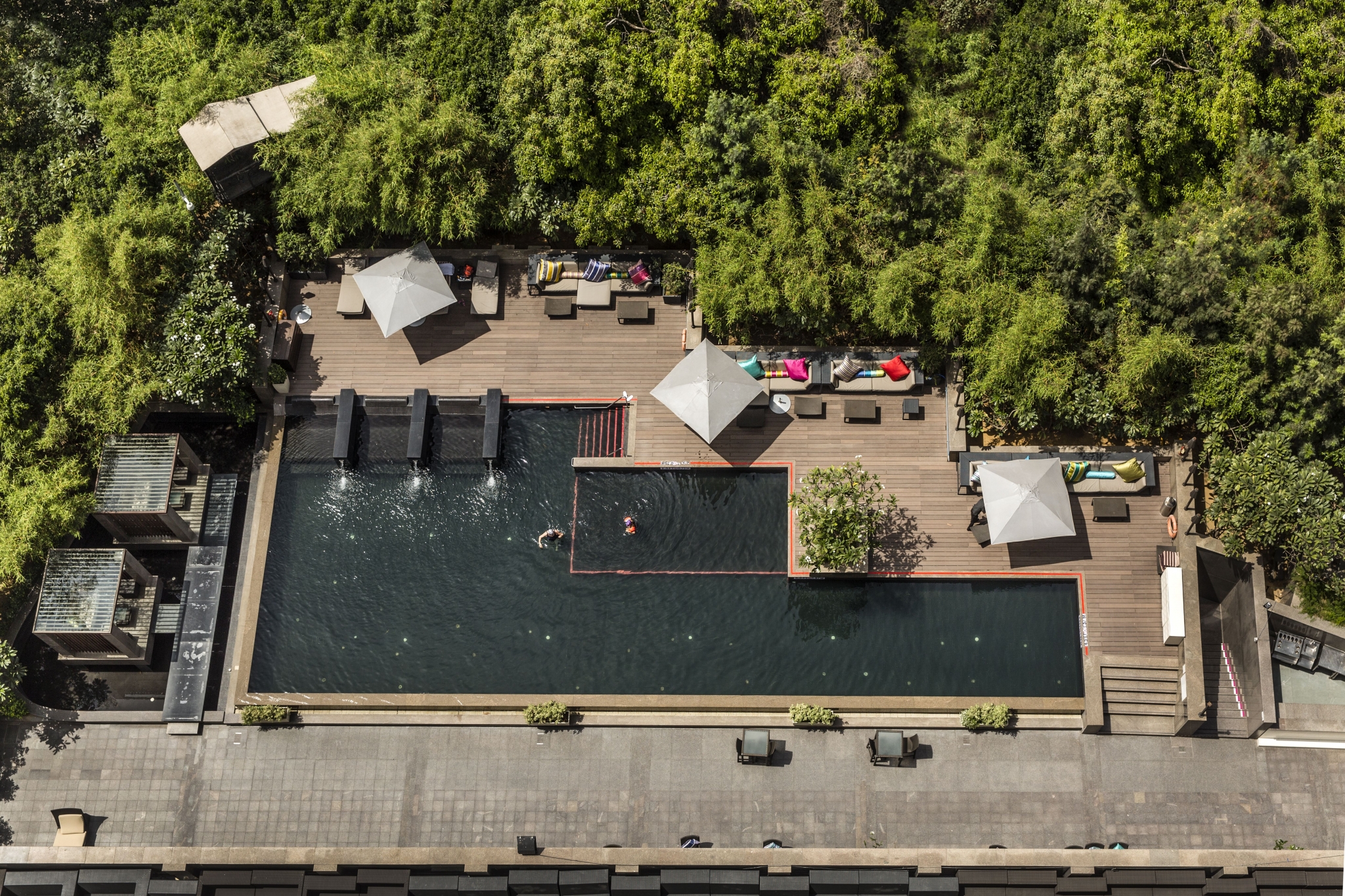 Located at a level below the Lobby, our pristine temperature controlled, regal, black tiled pool offers an ultimate private and cozy retreat. Sit back and relax in our comfortable white reclining chairs, couches or cabanas around the pool as vibrant colored cushions add life to the idyllic setting. Choose your drinks and snacks from the elaborate bar menu.
As the pool gets ready to get immersed in evening colour, waterfall feature and playful lights turns the place magical.
Pool Timings: 07:00 hours till 20:00 hours
We are currently in the process of carrying out our annual pool maintenance to give you a splendid stay experience. The pool will be shut down for the same reason from 8th January until 28th January 2018.
We regret for any inconvenience this may cause and request you to contact the Duty Manager at the Lobby.